Profile
goodnight, moon. goodnight, stars.
...find me...
This journal contains content only suitable for those over the age of 18.
Free Account
Created on 2009-05-18 17:22:28 (#358232), last updated 2011-07-29 (320 weeks ago)
0 comments received, 1 comment posted
1 Journal Entry, 115 Tags, 0 Memories, 1 Icon

About

Mini Bio
be.happy.now.
one million women.
one research goal.
one revolutionary opportunity.
www.armyofwomen.org
My journal is friends-only. Not because anything I write is necessarily all that top-secret or important, but because what I write is a part of me and I don't just share myself with anyone. Yes, there are the inane, random posts that may make people chuckle or shake their head from time to time, but then there are those posts that really let you see inside my head and heart. The things that are important to me. The things I treasure.
So, I suppose some basics might be helpful. My journal used to be titled... "Life is a highway" and my life is that journey down that highway, filled with the twists and turns, and sometimes unexpected flights off the cliff. I do try to manage those little Thelma and Louise moments, but when much of life isn't in your control, they can happen. :D
Typical Libra who is always looking for balance and spends more timing fixing things for others when she should probably be focused on herself. Flirts with just about anyone. Men, women... gender has never been the deciding factor in who I choose to fall in love with as I've loved both.
I work hard to keep my LJ a safe place. Not only for me but also my friends. If drama is something you enjoy or seek out then I'm probably not the person for you to friend. I have very little tolerance for crap. I have even less tolerance for people who talk about me outside of my LJ.
Right now I'm currently calling Arizona home, but past homes have been Hawaii, California, South Africa, Alaska and Oregon. There is a definite draw to the east coast and I have yet to figure out how that may play into my future. Love to travel, without a doubt. Have passport, can be spontaneous!
My kids are the four-legged, furry kind. Two dogs, one cat. There was a time when i had two dogs and two cats. See... the Libra thing. Everything must be in balance. But over the course of 8 months I lost 3 of my cats. For right now we are taking a break on keeping things even.
So, if you want to get to know me more and have access to the supah secret world of me... figure out a way to get my attention. There must be at least one or two ways you could do so. *grins*
My babies no longer with me, but forever imprinted on my heart...
Nashville Brooks September 1993 - November 11, 2008 - my sweet prince
Finnegan Brooks October 4 2008 - January 30, 2008 - my beautiful boy cub
Ashley February 1998 - July 17, 2009 - my sweet misunderstood one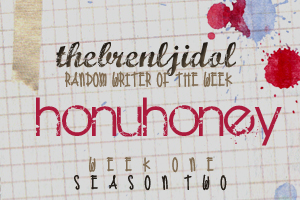 don't forget to click every day!
credits:
LJ layout -
LJ mood -
upsa_daisy
Layout Credit goes to [info]myljstuff with a LOT of tweaks and customizing by me

Connect
animal kingdom
,
aromatherapy
,
art
,
astronomy
,
australia
,
bath and body works
,
bath bombs
, bath melts,
being authentic
,
being healthy
,
biking
, bobo tea, body and soul,
bondage
,
boobs
,
books
,
boston
,
bubble baths
,
buddhism
,
butts
,
campfires
,
camping
,
candlelight
,
cats
,
chocolate
,
coffee
,
cooking
,
country western music
,
cruises
,
cuddling
,
cycling
,
dancing
,
disney
,
dogs
,
elliptical
,
epcot
,
erotic photography
,
erotica
,
exercise
,
flirting
,
friends
,
gambling
,
gardening
,
greece
,
holding hands
,
hot stone massage
,
hugs
,
hummus
,
indian food
,
ipods
,
italy
,
journaling
,
kissing
,
las vegas
,
laughter
,
learning to trust
,
leather
,
lesbians
,
life is good
,
lightning
,
lush
,
massages
,
meditation
,
men
,
moon
,
mountains
,
movies
,
music
,
new york city
,
ocean
,
pedicures
, pescatarians,
pets
,
photography
,
rain
,
reading
,
real life
,
real simple
,
red wines
,
road trips
,
romance
,
scrap booking
,
self-confidence
,
sensuality
,
sex
,
smiles
,
snow
,
spirituality
,
sports
,
stars
,
swimming
,
tattoos
,
the beach
,
thunder
,
thunderstorms
,
travel
,
traveling
,
vacations
,
vanilla rooibos tea
,
vegas
,
vegetarian
,
vegetarians
,
walking
,
water
,
wind chimes
,
women
,
yoga

People
[View Entries]

Communities
[View entries]

Feeds
[View Entries]

Subscriptions (0)

Linking
To link to this user, copy this code:
On Dreamwidth:
Elsewhere: